Used Honda JAzz Spares For Sale
A Local South African Scrap Yard, selling used and new Honda parts. 
FIND YOUR PARTS
Honda Jazz Parts For Sale
Honda Spares Scrap Yard presents an extensive selection of second hand Honda Jazz spares. We are committed to providing you great quality used parts of the very best quality, at a cost-effective price for your pleasure. It is very likely we'll carry the component you'll require for virtually any Honda automobile in South Africa. Within the impossible occasion which we won't have the part you are searching for, we'll work to find it for you!
Our Stock
Honda Spares Scrap Yard offers a lot of Original second hand Honda Jazz spares. Our organization specializes in spares for the Honda Jazz, specifically engines, transmissions, body spare parts, interiors, break pads, headlamps, tie rod ends, electronic spares, service kits and many more.
We Send Parts all over SA!
We can deliver Honda spare parts throughout South Africa and neighbouring countries: Namibia, Zimbabwe, Swaziland, Botswana and Swaziland. We use top couriers with a "to the door service".
Scrap Your Honda For Parts!
We buy accident damaged or non-runners Honda's and strip them for spares. We buy vehicles in any condition! Whatever state they are in! Call today if you would like to get good money for your vehicle.
You're In Good Hands!
We only sell the best replacement Honda parts from reputable overseas companies having the top customer reviews. All new parts are guaranteed, ensuring your 100% satisfaction.  
Past Honda Jazz Part Enquiries
Date

g-recaptcha-response

Model

HondaModel

Engine

Part

vin-number

engine-number

Customer

telephone

City

your-email

Requirements

submit

Submitted From

2022-07-12 14:41:01 +00:00

Jazz

1500

Terry

0728267623

Krugersdorp

info@hollywoodsa.co.za

2007 Jazz need cluster

102.182.148.190

2022-07-11 13:53:01 +00:00

Jazz

1.2

MAKGK7890F4000156

L12B41000438

Simangele Precious Shabane

0736314653

Durban

simangeleshabane8@gmail.com

Left triangle glass & left side mirror

41.13.154.140

2022-07-11 07:46:58 +00:00

Jazz

clinton

0728973034

somerset west

clintone@absa.co.za

front windscreen for honda jazz 2009 [-price for item

169.202.235.5

2022-07-11 03:25:49 +00:00

Jazz

ghalied hendricks

0814424381

Cape Town

ghaliedh@gmail.com

sub assembly for honda jazz vtec 2004

41.71.48.137

2022-07-07 10:47:48 +00:00

Jazz

1.5

JHMGE8880AS200405

L15A72000525

Friederike Scholle

0769773680

Cape Town

friederike.scholle@gmail.com

Quarter window pane, driver's side, next to windscreen.

165.255.114.199

2022-07-05 07:51:26 +00:00

Jazz

1.5i

JHMGD17307S208059

L13A16007103

Jaco du Toit

0792816688

Bloemfontein

jdutoit1@lindsaysaker.co.za

driver side main electric window switch needed for 2007 Honda Jazz 1.5i

105.247.11.17

2022-07-01 15:36:37 +00:00

Jazz

1.3

Jhme6730s205458

L13z15004436

Skott

0794398773

Cape town

skotilembinda@gmail.com

I'm looking for a body of honda jazz 2013

41.13.250.176

2022-06-27 07:42:30 +00:00

Jazz

1.4

Vishen Naidu

0824858355

Randburg

naiduvishen@gmail.com

Hi I need the LH side mirror and the LH taillight.
For a 2006 honda Jazz

41.150.224.12

2022-06-25 07:55:48 +00:00

Jazz

1.3

GE6-116446

L13A4179886

Hamock chisha

0835679000

Johansburg

hamockchisha@yahoo.co.uk

Front bumper for jazz 2009 model

41.216.73.2

2022-06-24 11:41:44 +00:00

Jazz

1.2 2016

DERYCK VAN DRUTEN

+27723730447

Pretoria

deryck@icon.co.za

Need CVT gearbox or gearbox casing mine cracked mounting point at rear , also need rear gearbox mounting and timing cover for same vehicle

169.159.184.103

2022-06-22 20:12:23 +00:00

Jazz

1.3 Comfort, 2013

Mick

0609769009

Cape Town

mickpld@gmail.com

Left rear small window glass (the triangular one behind the left rear door)

102.132.240.188

2022-06-22 06:48:53 +00:00

Jazz

1500

JHMGE8890DS201006

L15A75001068

Joao

0792579222

Gauteng

martinsfamily357@gmail.com

Sump and timing chain cover and mounting

41.150.192.69

2022-06-20 16:16:12 +00:00

Jazz

1.5

Gert

0715035451

Klerksdorp

gnhauto@gmail.com

2006 Honda Jazz 1.5 Vtec.
Bonnet
Right Front Headlamp

105.8.7.152

2022-06-19 07:14:56 +00:00

Jazz

1.4

Stephan Van Staden

+27665797206

Aggeneys

Sgvanstaden@gmail.com

Rim for my vehicle

41.246.27.47

2022-06-18 02:18:44 +00:00

Jazz

1.3

Ida Mngcele

0641475147

Robertson

siviwem60@gmail.com

Gearbox honfa fit or jazz automatic mk3 2p10-2012 model

105.4.3.173

2022-06-17 07:24:26 +00:00

Jazz

1.4

Dimakatso Mashigo

0722937367

Pretoria

mmalisebo@yahoo.com

Good day

I am looking for the cover for the sump.

41.13.76.107

2022-06-09 12:46:19 +00:00

Jazz

1.5 vtec 2008 model

johan

0824 123 129

edenvale

djsnyman12@gmail.com

solid rear axle

105.225.5.241

2022-06-03 11:09:30 +00:00

Jazz

1.5

makgk58d0f4000348

l15z21101033

Ross

0849411872

johannesburg

aledsaccount@gmail.com

Right side ( drivers side ) side mirror. whole unit

102.65.109.72

2022-06-01 10:01:37 +00:00

Jazz

1400

JHMGD18304S238838

L13A13038600

SHARM

0837781161

DURBAN

sharmt@nfm.co.za

complete engine

196.26.197.50

2022-06-01 08:12:28 +00:00

Jazz

JHMGD314085201556

L15A17002007

ANDILE

0849102750

durban

andilegumede1919@gmail.com

radiator

105.0.7.204
About The Honda Jazz
The Honda Jazz has grown in size … And in design. A huge boot for its segment and a very modular interior are its hallmarks. The new generation is also more spacious, but it is not the only thing that wins. In its design, it does not look as UFO as Honda Civic, but not as discreet as the previous one. With its marked nose this urban grows by 9.5 centimeters, and the prominent lines on the sides communicate it with the rear pilots. Inside, the driving position with its large central display is oriented to the driver, and the steering wheel buttons activate the main functions. The materials and adjustments, especially in the dashboard, are of remarkable quality, only the elbow knocks on the door with hard plastic. The infotainment system is used fluently, and can be easily connected via USB, WLAN, Bluetooth or HDMI to mobile. In addition, it incorporates various 'apps'. Paying an extra, the browser incorporates traffic information in real time.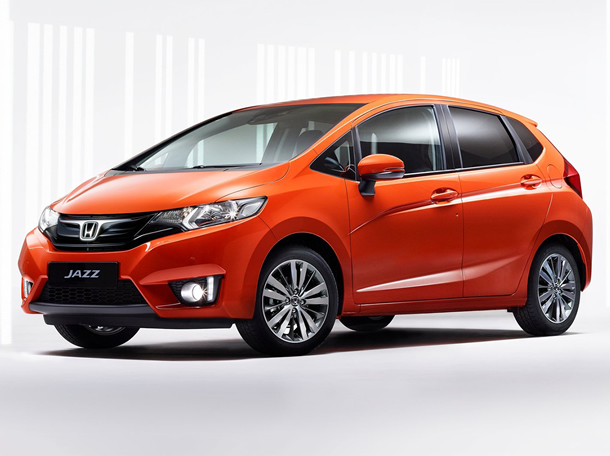 But one of the most surprising sections is the trunk: opening the tailgate is no less than 354 liters, 17 more than its predecessor and 74 more than, for example, a Volkswagen Polo. But it has more benefits in its interior: from the first generation, Jazz incorporates the so-called 'Magic Seats', with which when folding the backs, the sidewalks also sink, achieving a flat surface of 1.51 meters. Thus, the trunk grows to 1,314 liters, a surprising value in a car in this segment and size. The passenger seat also folds easily, and with that you can enter objects up to 2.48 meters. Another of the wonderful functions of the 'Magic Seats' is the possibility of folding the rear benches as in the seats of a cinema. Thus, for example, an indoor plant can be transported without having to dump it. Also surprising is the Honda Jazz in perimeter visibility. Its large glazed surfaces give great visual access to what happens outside, just down a little in the area behind the C-pillar. Behind there is plenty of room for passengers, who now have 65 millimeters more for the legs. The front seats, though, although with good ergonomics, fail to prevent adults over 1.90 meters tall have trouble finding an optimal posture. 
Another positive element: thanks to the new steering gear, the front wheels have a more direct reaction. This makes it feel that the driver is more attached to the asphalt, without this meaning that the irregularities of the driver are felt. Engineers have developed a chassis thinking about European taste, and thanks to thicker stabilizers, new shock absorbers and lighter components, the Honda Jazz rolls more relaxed and even due to sharp bumps the interior does not receive much shocks. The 'Agile Handling Assist' system brakes the inner wheels slightly so that the cornering behavior is more agile. The 1.3 'i-VTEC' 102CV engine replaces the 1.2 and 1.4, and is capable of launching Jazz up to 190 km / h (183 km / h with automatic transmission). Its maximum torque is reached at 5,000 revolutions. And below 3,000, the truth is that it lacks verve. That is why you need to handle more than your manual six-speed gearbox, which, yes, has a good touch. The automatic transmission 'CVT' is optional, and does not improve the engine response. In addition, it causes it to be louder.
Honda's Stripping For Spares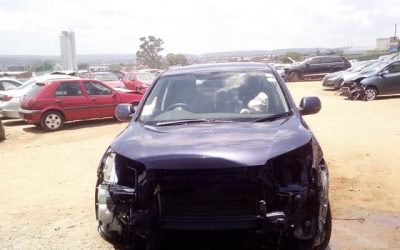 Now stripping a 1996 HONDA BALLADE 160i LUXLINE. Contact us for any part enquiries. Gearbox Complete Engine Lock Set: CAS, Key, Computer Box Suspension Parts Radiator Set: Radiator AC Condenser, Radiator Fan, Intercooler, Water Pipes, Heat Exchanger Interior...