Used Honda Engines For Sale
Contact a network of Local South African Scrap Yards, selling used and imported Honda engines. 
GET PRICES
Honda Engines For All Models For Sale
View our listing of used or imported Honda engines for sale. Our imported Honda engines have got low miles and superb grade at excellent rates. We take great pride in supplying superior used Honda engines at incredible prices.
Here are an array of motors using their engine codes. This isn't our entire stock, since we're always obtaining new stock each month! If you need to know when we have inventory of a specific engine, make sure you have the engine number handy when making your enquiry.
We Send Parts all over SA!
We can deliver Honda spare parts throughout South Africa and neighbouring countries: Namibia, Zimbabwe, Swaziland, Botswana and Swaziland. We use top couriers with a "to the door service".
Scrap Your Honda For Parts!
We buy accident damaged or non-runners Honda's and strip them for spares. We buy vehicles in any condition! Whatever state they are in! Call today if you would like to get good money for your vehicle.
You're In Good Hands!
We only sell the best replacement Honda parts from reputable overseas companies having the top customer reviews. All new parts are guaranteed, ensuring your 100% satisfaction.  
Honda's Stripping For Spares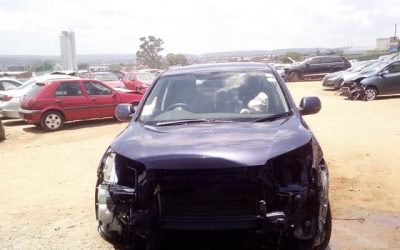 Now stripping a 1996 HONDA BALLADE 160i LUXLINE. Contact us for any part enquiries. Gearbox Complete Engine Lock Set: CAS, Key, Computer Box Suspension Parts Radiator Set: Radiator AC Condenser, Radiator Fan, Intercooler, Water Pipes, Heat Exchanger Interior...
History And Info On Honda
Honda Motor Co. Ltd. – A well-known Japanese automaker, the largest in Japan, after Toyota. The company was the first among Japanese manufacturers to launch its Acura luxury division for the North American market, producing expensive and sports versions of cars unified with the main Honda range. After this step, competitors did the same: Nissan created Infiniti, and Toyota – Lexus.
In addition, Honda is a well-known manufacturer of motorcycles and other equipment (general purpose engines, generators, etc.). As a result, this industrial company is the largest manufacturer of internal combustion engines in the world.
Honda engines are a huge selection of a wide variety of engines: two-cylinder, three-cylinder and up to large V8 for sports. The greatest fame and distribution were in-line four-cylinder Honda engines, which have earned the respect of motorists around the world, due to their reliability and vibrant sporting character. For larger cars and SUVs, reliable V6 engines were used. Motors of this configuration were also used on the legendary NSX.