You do not have sufficient permissions to access this data.
Used Honda Civic Spares For Sale
Local South African Scrap Yards, stripping Honda Civics for spares.
FIND YOUR PARTS
Honda Civic Parts
Honda Spares Scrap Yard presents an extensive assortment of used Civic Honda spares. We are wholly committed to offering you excellent used spare parts of the best quality at a low price for your pleasure. It's pretty probable we will stock the part you'll require for practically any Honda automobile in South Africa. We'll endeavour to source it for you within the improbable occasion which we don't possess the part you are shopping for; we'll attempt to source it for you!
Our Stock
Honda Spares Scrap Yard stocks an array of Authentic used Honda Civic spares. We specialize in several parts for the Honda Civic, like engines, transmissions, spare body parts, turbo kits (See this buyer guide on 2000 Honda Civic turbo kits), interiors, brake pads, windscreens, suspensions, electronic spare parts, ring gears and much more.
We Send Parts all over SA!
We can deliver Honda spare parts throughout South Africa and neighbouring countries: Namibia, Zimbabwe, Swaziland, Botswana and Swaziland. We use top couriers with a "to the door service".
Scrap Your Honda For Parts!
We buy accident damaged or non-runners Honda's and strip them for spares. We buy vehicles in any condition! Whatever state they are in! Call today if you would like to get good money for your vehicle.
You're In Good Hands!
We only sell the best replacement Honda parts from reputable overseas companies having the top customer reviews. All new parts are guaranteed, ensuring your 100% satisfaction.  
Past Honda Civic Part Enquiries
About The Honda Civic
Latest Models
The latest-generation Honda Civic was first introduced at the American Detroit Auto Show in early 2011. Of the most significant changes, we can talk about a serious improvement in the aerodynamic properties of the body. The Honda Civic sedan turned out to be slightly smaller than its predecessor, but at the same time it increased the interior space and became easier, and therefore more economical. This is also achieved in many respects due to the new concept of building a body, which has become less metal-intensive, but more impact-resistant and rigid.
Suspension
The modified suspension made the car more precise in handling, but it did not become softer, the new Honda, like the old one, is not intended for poor dirt roads, even asphalt is its element. The car quickly received its first changes – since 2013, updated versions have been offered.
Design & Trims
The sedan is offered in four trim levels: Elegance Lifestyle, Executive and Premium. These models are equipped with halogen headlights, power windows and mirrors, heated mirrors and front seats, air conditioning, a CD player with MP3 support, 4 audio speakers with steering wheel controls, a multifunctional color display. Rims – ordinary steel with hubcaps, dimension 195 / 65R15. The next version of the Lifestyle version does not offer air conditioning, but climate control, in addition to it: cruise control, rain and light sensors, fog lights, and an alarm system. In the Executive version, the car already has xenon headlights with washers and automatic correction, folding mirrors, 6 speakers, parking sensors and rear view camera. In the maximum configuration, Honda Civic is equipped with various additional amenities such as a Bluetooth communication system, comfortable keyless access, engine start button; steering wheel and gearshift lever – in leather braid; on the roof – electric sunroof.
Engine
The Honda Civic is equipped with a 1.8 liter VTEC SOHC gasoline in-line 4-cylinder engine with a capacity of 141 hp. (from 2013 – 142 hp). Thanks to the introduction of the latest technologies, it was possible to bring fuel consumption on average to a little more than 6 liters per 100 km. Indeed, in addition to the already familiar measures to reduce fuel consumption, such as the i-VTEC intelligent variable valve timing system, the car is equipped with an ECO-Assist system, and thanks to its tips, the driver can choose the most optimal driving mode to minimize gas consumption. With perfect "mutual understanding", the speedometer glows green, but when it goes beyond the "savings frontier" – blue.
Gearbox
The engine is paired with a 6-speed manual transmission or 5-speed "automatic". In the latter case, the Civic has paddle shifters for manual operation. If we talk about the suspension, then globally, of course, it has not changed – for the sedan, it is still MacPherson in front and an independent multi-link design at the rear. The settings were changed to provide the required (and, of course, appropriate for the frisky nature of the car) handling parameters. Both front and rear disc brakes. The front, of course, is a ventilated type. The car is equipped with an electric power amplifier, and the minimum turning radius is 5.4 meters.
Safety
As standard, the Civic sedan has eight airbags, including side airbags and curtain airbags that protect passengers in the event of a side impact. A distinctive feature of the "air races" of the new generation is a higher response speed and a phased opening mode, due to which better protection is provided. Of the electronic systems in the car there are: anti-lock braking system, brake force distribution system, emergency braking "assistant", as well as an assistance system when starting on a rise and a tire pressure monitoring system. The standard set also includes a stabilization system (VSA).
Summary
The ninth generation Civic has become an outstanding representative in every way since the creation of this model. Dynamic, powerful enough, economical, comfortable and, of course, safe – such an excellent set of qualities allows Honda Civic to remain in the ranks of the best cars. True, there was a fly in the ointment – loyal fans of the brand and model are forced to put up with the increased cost.
Honda's Stripping For Spares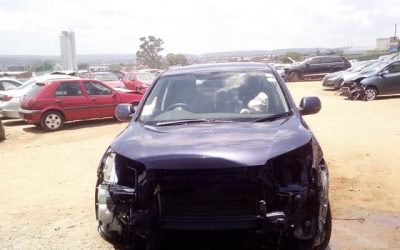 Now stripping a 1996 HONDA BALLADE 160i LUXLINE. Contact us for any part enquiries. Gearbox Complete Engine Lock Set: CAS, Key, Computer Box Suspension Parts Radiator Set: Radiator AC Condenser, Radiator Fan, Intercooler, Water Pipes, Heat Exchanger Interior...