Used Honda CR-V Spares For Sale
A Local South African Scrap Yard, selling used and new Honda CR-V parts.
FIND YOUR PARTS
Honda CR-V Parts For Sale
Honda Spares Scrap Yard presents an broad selection of used CR-V Honda parts. We are committed to providing you good superior used spares of the greatest quality, at a economical price for your pleasure. It is extremely likely we will stock the component you will require for practically any Honda automobile in South Africa. Within the dubious occasion that we won't possess the part you are searching for, we'll endeavour to track it for you!
Our Stock
Honda Spares Scrap Yard stocks a lot of Authentic second hand Honda CR-V spares. We specialize in a assortment of spare parts for the Honda CR-V, like engines, transmissions, body spare parts, mirrors, upholstery, door glasses, suspensions, electronic spares, service kits and many others.
We Send Parts all over SA!
We can deliver Honda spare parts throughout South Africa and neighbouring countries: Namibia, Zimbabwe, Swaziland, Botswana and Swaziland. We use top couriers with a "to the door service".
Scrap Your Honda For Parts!
We buy accident damaged or non-runners Honda's and strip them for spares. We buy vehicles in any condition! Whatever state they are in! Call today if you would like to get good money for your vehicle.
You're In Good Hands!
We only sell the best replacement Honda parts from reputable overseas companies having the top customer reviews. All new parts are guaranteed, ensuring your 100% satisfaction.  
Past Honda CR-V Part Enquiries
Date

City

Model

Engine

Requirements

2022-07-13 10:44:40 +00:00

pretoria

CR-V

2.0

fuse box under dash

2022-07-13 08:47:20 +00:00

Pretoria

CR-V

2.2i dtec

Need radiator for above please

2022-07-08 21:03:20 +00:00

Cape town

CR-V

2.4

I need a second hand alternator for a 2008 honda crv 2.4

2022-07-08 09:53:10 +00:00

cape town

CR-V

2.2

original radio

2022-07-08 09:53:09 +00:00

cape town

CR-V

2.2

original radio

2022-07-06 14:16:49 +00:00

Bedfordview

CR-V

2,2

Master Window Switch

2022-07-04 15:18:26 +00:00

Johannesburg

CR-V

2.4

Relay Cleaner Control. I can sent the picture via WhatsApp or e-mail.

2022-07-03 18:37:06 +00:00

Roodepoort

CR-V

2000

DISTRUBUTER

2022-07-02 19:14:28 +00:00

Johannesburg

CR-V

Front Shock absolver

2022-06-28 03:31:05 +00:00

Cape Town

CR-V

2.0

Rear left light for 2015 CRV

2022-06-27 14:53:11 +00:00

edenvale

CR-V

2400

Front grill with bumper grill.

2022-06-27 11:52:52 +00:00

Bloemfontein

CR-V

2.4

VCT Actuator

2022-06-27 04:07:31 +00:00

Koster

CR-V

2.4

Twin shift solenoid

2022-06-26 02:19:47 +00:00

Harrismith

CR-V

Rear light cluster and boot lid center piece

2022-06-25 18:50:07 +00:00

Polokwane

CR-V

2.0

Honda CR-V 2000 model 2.0L engine, 5 speed gearbox

2022-06-25 18:50:07 +00:00

Polokwane

CR-V

2.0

Honda CR-V 2000 model 2.0L engine, 5 speed gearbox

2022-06-25 18:46:29 +00:00

Polokwane

CR-V

2.0

Honda CR-V 2000 model 2.0L engine, 5 speed gearbox

2022-06-25 18:46:29 +00:00

Polokwane

CR-V

2.0

Honda CR-V 2000 model 2.0L engine, 5 speed gearbox

2022-06-25 16:08:47 +00:00

Kempton Park

CR-V

2.2

Goodday
Tie rod ends - left & right
Rack ends - left & right
Stabilezer arm links left & right
Lower control arms front left & right
Shock absorbers front left & right
Shock absorbers back left & right
Shock mountings front left & right
Brack pads front & back
Thanks

2022-06-23 13:10:41 +00:00

Johannesburg

CR-V

2.2

1) ARM, L REAR TRAILING - 52371SWAA10
2) BEAM, RR. CROSS - 50300SWAA00
3) COVER, RR. UNDER - 71520SWWG00
About The Honda CR-V
Honda has presented the new generation of the Honda CR-V at the 2018 Geneva Motor Show. This model is one of the pillars of the company in terms of sales level. As one of the best-selling SUV vehicles globally, now the new 2018 Honda CR-V improves in terms of interior quality, refinement in progress and interior habitability.
Also, Honda has announced that, for the first time in the history of the model, a seven-seater version will be added to the range. These variants will be available only for the gasoline versions of the CR-V.
Another of the changes that this new generation of the Honda CR-V presents is the commissioning carried out at the chassis level. In the words of Honda itself, it is the most sophisticated to date. Thanks to this set-up, it is intended to guarantee a better driving experience and a more remarkable ride comfort than in predecessor models.
New CR-V in 2019
The new generation of the Honda CR-V (already in the fifth) also wants to improve in terms of off-road capabilities. The new Honda CR-V 2019 brings with it some external measures somewhat larger than those of its predecessor. It emphasizes that it now has a greater wheelbase, which favors a much more spacious interior.
These are the dimensions of the Honda CR-V : it has a length of 4.60 meters , a width of 1.85 meters and its height reaches 1.67 meters. For those who wish to venture out of the asphalt, the free height of the Honda CR-V stands at 191 millimeters.
The efficiency of the Japanese in terms of use of space provides an increase in the available amplitude, with figures that stand out in its segment. Another key in this regard is that the new CR-V brings a wider and deeper trunk, with a longer cargo compartment.
The boot capacity of the Honda CR-V reaches 561 liters (with the seats in their original position). If the backrest of the rear bench is lowered, the trunk of the Honda CR-V reaches a volume of 1,756 liters.
The new boot floor is another solution that favors the practicality of the new Honda CR-V. It has two positions and allows you to create a flat surface to load more bulky objects, while the 'hands-free' electric tailgate allows easy access to the load.
A seven seater SUV
As we mentioned earlier, for the first time in the CR-V range, a seven-seater configuration will be incorporated. This configuration will be available (as optional equipment) for the gasoline engine versions. 
With this seven-seater version, Honda says the third row of seats will offer exceptional legroom; as well as a seat back angle of 101 degrees that ensures passenger comfort during travel. Access to third-row seats will not be a problem, as the Japanese manufacturer ensures simple and convenient access.
Only with 1.5 VTEC petrol engines
As for the Honda CR-V engine range, only gasoline mechanics are offered. With this new generation of the Honda SUV, the manufacturer gets rid of the mythical i-DTEC diesel engines of the previous generation. As a novelty in the gasoline section, a 1.5 VTEC Turbo engine appears .
Honda says it provides high performance and remarkable fuel savings. It is a four-cylinder engine and 1,498 cubic centimeters that develops a maximum power of 173 hp and 220 Nm of torque.
This engine can be associated with a six-speed manual transmission or an automatic CVT transmission. This automatic transmission has been adapted so that the new CR-V offers a more linear response.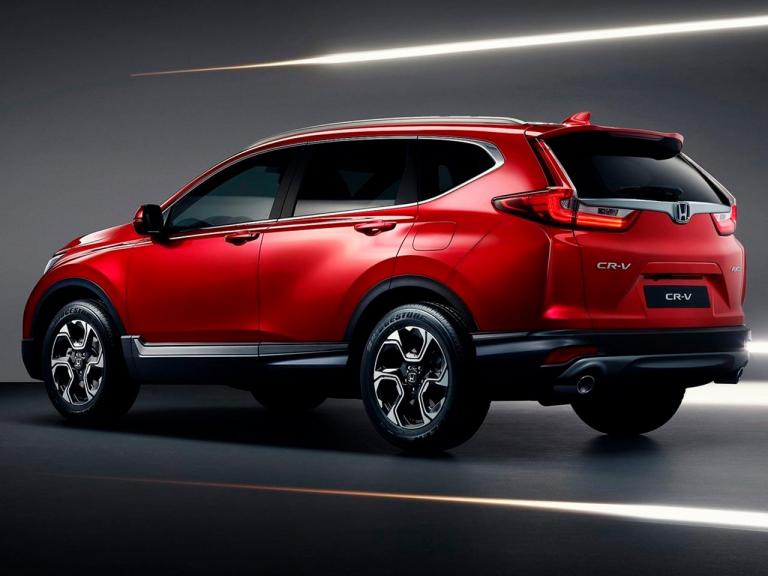 Honda CR-V Hybrid: the most efficient option
Taking advantage of the launch of this fifth generation of the Honda SUV, a new hybrid CR-V is also added to the range. The new Honda CR-V Hybrid is now available with the Japanese manufacturer's Intelligent Multi Mode Drive (i-MMD) hybrid system .
It consists of a 2.0 i-VTEC petrol engine, Atkinson cycle and two liters of displacement, together with two electric motors. This hybrid i-MMD scheme does not use a conventional transmission, but uses a more compact transmission that has a single fixed gear ratio, creating a direct connection between the moving components and a more fluid transfer of the torque to the wheels.
Both hybrid and gasoline engines come standard with front axle traction, although both can be associated with Honda's all-wheel drive technology. The manufacturer calls it 'Real Time AWD with Intelligent Control System' and provides the CR-V with certain off-road capabilities. The ground clearance in these versions with integral traction increases by 38 mm, until reaching a free height of 208 mm.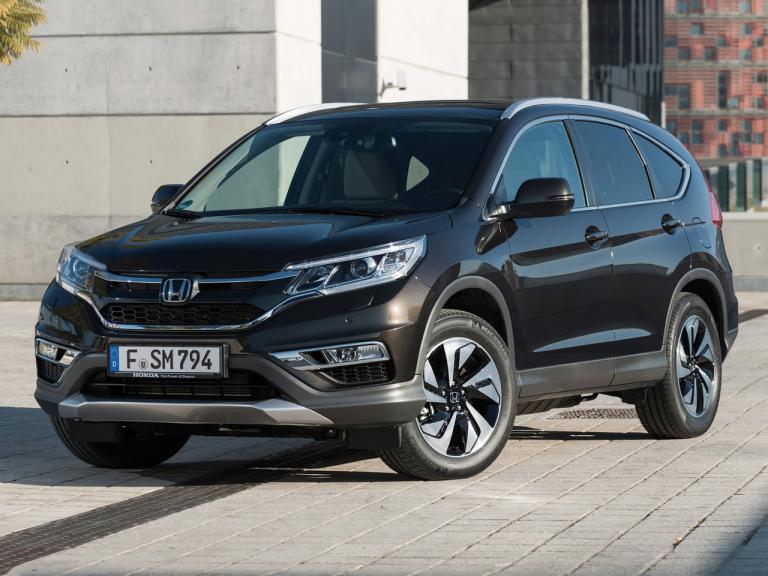 The fourth generation of the CR-V (2012-2016)
The Honda CR-V is one of the best selling models of the Japanese manufacturer. After two decades in the European car market, the Honda CR-V celebrates twenty years since its launch in Europe. In addition, the new Honda CR-V is positioned as one of the reference SUV models for this continent, with sales of more than 750,000 units sold.
In the United States there are already four million units sold since 1997 and, since it was launched two years earlier in Japan, the Honda CR-V has accumulated global sales of more than seven million units.
Little has to do with the latest generation of the Honda CR-V with the first model that was released in 1997. This first Honda CR-V, of which only one level of finish was available, was powered by a gasoline engine 2.0 of 126 CV Already at that time it had some airs and characteristics that are still maintained twenty years later.
New image for the Honda CR-V
Now, in its fourth generation, the new 2015 Honda CR-V launches a face lift. The new Honda CR-V , comes with slight aesthetic changes abroad, although the real novelties are under the body.
The style of the new CR-V has been improved with European customer preferences in mind. The most prominent changes have been made on the front, with renewed optics that lead to the new design of the grill. In addition, the new bumper design and the front protective plate make the new CR-V look more pronounced in width.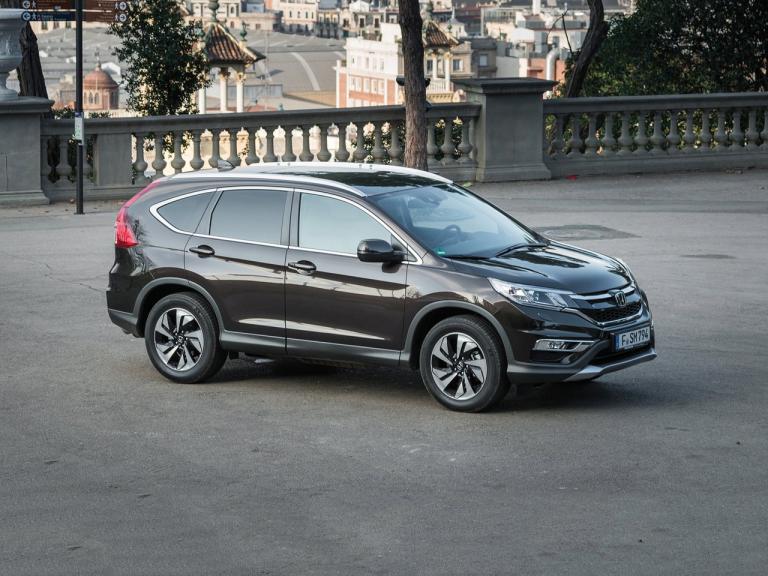 According to Honda: these lines suggest greater stability, while offering a lower center of visual gravity. The stylish new set of front optics now incorporates high-power halogen bulbs, LED lights for daytime driving and long-range HID headlights. This luminous signature gives the new CR-V a modern look, while also optimizing visibility in low light conditions.
On the back of the new CR-V, the optics in LED technique have been modified to give it a more fluid three-dimensional appearance. The new Honda CR-V 2017 also incorporates new designs for alloy wheels, available in 17 and 18 inches (depending on versions), which perfectly complement the body lines and highlight that greater dynamism of the new CR-V .
The new Honda CR-V inside
However, the interior of the Honda CR-V receives few modifications: it is still spacious and with a feeling of high quality. The trunk of the Honda CR-V, which allows you to fold the backrest with just one lever, still offers the greatest capacity in its class: up to 1,699 liters (589 liters with the seats not folded).
To further improve the interior design of the Honda CR-V , the Japanese manufacturer has used a new upholstery. While the interior is available with new chrome or textured finishes in carbon black for the main surfaces, the range of available upholstery is expanded. You can choose between black leather or perforated ivory, Alcantara upholstery or a black printed fabric upholstery.
Honda Connect multimedia system
Another relevant detail inside the Honda SUV comes from the Honda Connect infotainment system . Completely new, this multimedia system is incorporated as standard equipment in the CR-V range (depending on the version) to offer higher levels of comfort and road connectivity.
This multimedia system Honda Connect has a fairly simple and intuitive use. It works under the Android platform, one of the best known operating systems for smartphones in the world. This platform incorporates the typical swipe and touch commands.
The entire set of available functions is controlled from the seven-inch screen located on the dashboard. This seven-inch screen can be customized with two different covers to choose from and thus adjust to the preferences of each user. The icons, classified by colors, make scrolling through the menus on the touch screen quick and easy.
The Honda Connect system also allows synchronizing the smartphone's 'apps' and has a navigation system based on Garmin's mapping. In addition to Android apps, you can synchronize a series of specific applications for the Honda CR-V, which can be downloaded from the online store created for this purpose.
The mobile synchronizes perfectly with the seven-inch screen thanks to the MirrorLink system, so that the phone can be operated through the touch surface.
Honda CR-V engines
The CR-V is available a range of three engines. These are the engines of the Honda CR-V: two 1.6-liter diesel engines (with powers of 120 hp and 160 hp ) and a 2.0-liter petrol engine, which develops a maximum power of 155 hp . These three engines of the Honda CR-V conform to the Euro 6b emission regulations.
The diesel engines of the Honda CR-V add to the fashion of 'downsizing'. These Honda CR-V engines have 1.6 liters of cubic capacity instead of the two liters of the previous one. They also perform more: up to 160 hp of maximum power with only 4.9 liters of average consumption, according to official data. 
The diesel engine relies on a new traction system with a 60% distribution. The new 1.6-liter mechanics also offers the same torque as the previous 2.2-liter engine. It pushes with great force, although it becomes more present with the change of series of six speeds that with the optional automatic of nine.
In this case, during a relaxed driving has a smooth response to save revolutions, it has nothing to do with the previous automatic change of five relationships, coarser reactions. Another of the great improvements of the new  Honda CR-V 2017 is the new electric power steering, which is now eight percent more direct than the previous one.
It transmits a correct contact with the asphalt and reacts with precision. On curved roads, the widest roads (with a distance of 15 millimeters) and 65 kilograms less than the previous generation are noted.
Now, the new Honda CR-V spins earlier and will subvirate clearly less, even on wet asphalt. The new suspension tends to be rigid, although it has a good capacity to filter irregularities.
Security aboard the new CR-V
Honda has also completely renewed its sensor-based active safety systems, known as advanced driver assistance systems. All this set of aids and security systems are called Honda Sensing .
Now, the new CR-V combines technologies, both camera and radar, allowing advances in prevention and mitigation of possible impacts. The Honda Sensing is available in the most equipped versions of the new CR-V range.
Among other functions, the Honda Sensing system includes the front-end collision warning, the unintentional lane change warning system, the traffic signal recognition system, the dead angle warning, the cross-traffic warning system and the headlamp system automatic road.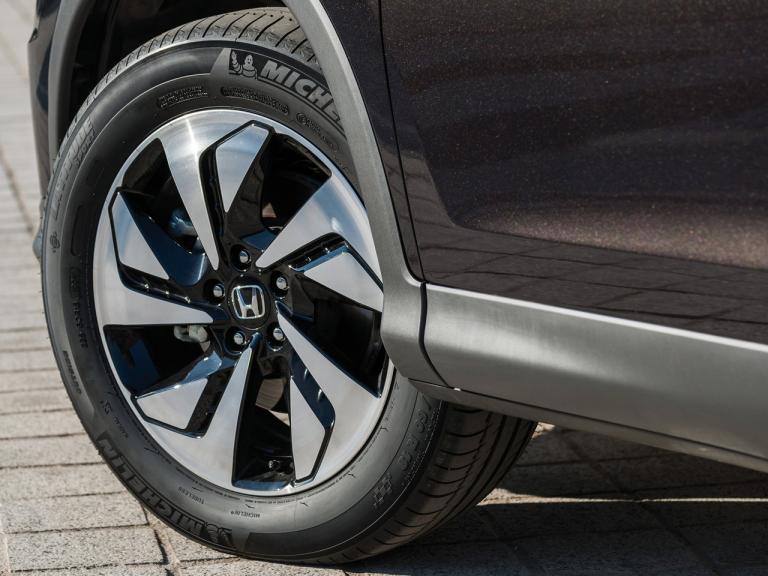 A world first is the first intelligent distance control system (i-ACC) of the Honda CR-V 2017. Not only is it fixed in the distance with the car that precedes it directly, but with up to five vehicles ahead, which allows you to anticipate unexpected reactions and avoid sudden maneuvers.
Honda's Stripping For Spares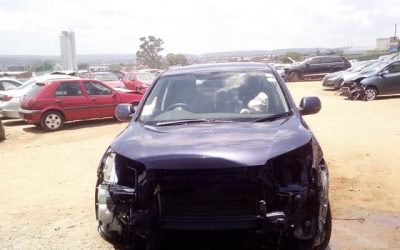 Now stripping a 1996 HONDA BALLADE 160i LUXLINE. Contact us for any part enquiries. Gearbox Complete Engine Lock Set: CAS, Key, Computer Box Suspension Parts Radiator Set: Radiator AC Condenser, Radiator Fan, Intercooler, Water Pipes, Heat Exchanger Interior...