ABout Us
We represent local South African Honda Scrap Yards, selling used and new Honda spares. 
FIND YOUR PARTS
Honda Spares Scrap Yard
Regardless of whether you possess a older model or brand new Honda, everyone loves to get their hands messy every now and then, which is where a dependable Honda scrap yard comes in handy. Instead of hunting the Pretoria, Midrand, or Johannesburg areas in Gauteng for the best parts for your Honda car,enquire with us!
At Honda Spares Scrap Yard, we would like to be of assistance with each and every solitary stage of the part buying process, which includes after its already fitted in your car. Our scrap yard is here for every little thing, from body parts to engine parts and everything in between!
GENUINE HONDA PARTS
Whenever you're replacing a spare part within your vehicle simply because it isn't operating quite well any longer, you need to ensure that the part you're swapping is of the identical quality. Within our parts division, you will get genuine used Honda spares.
It really doesn't make a difference if you're exchanging simple things like an oil pump; our staff can help you choose the correct part for your requirements. Even if you're looking for the door knob for an rare Honda model that Honda no longer makes, we'll do our very best to locate that part for you personally.
Honda's Stripping For Spares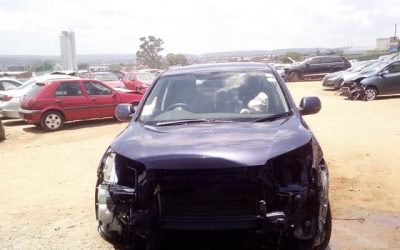 Now stripping a 1996 HONDA BALLADE 160i LUXLINE. Contact us for any part enquiries. Gearbox Complete Engine Lock Set: CAS, Key, Computer Box Suspension Parts Radiator Set: Radiator AC Condenser, Radiator Fan, Intercooler, Water Pipes, Heat Exchanger Interior...